Our Action Sport Package is made to order using your specifications. This Package is designed specifically for Competition or Range use, most typically for IDPA, USPSA or IPSC matches. The rig comes with our IDPA legal Custom Action Sport Holster, 3 OWB Single Magazine Carriers and a USA made Inner/Outer Belt for convenience.
The Inner belt is a single layer of 1.5" nylon, lined on the outside with loop Velcro. The Outer belt is 2 layers of stiff 2" Nylon lined on the inside with hook Velcro. The Inner belt goes through your belt loops like a regular belt and easily aligns with the Outer belt. Store your Outer belt, with all of your gear, separately for ease of use. See below: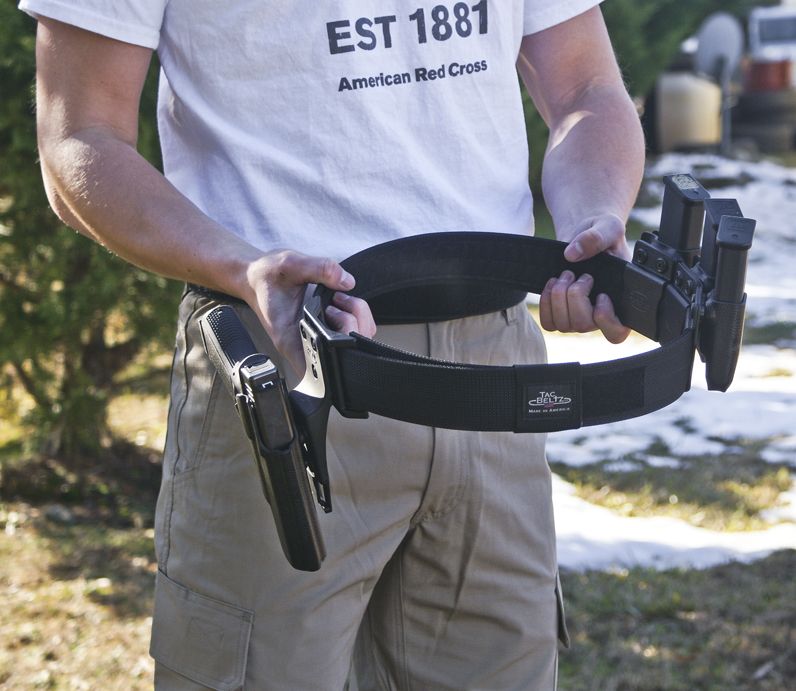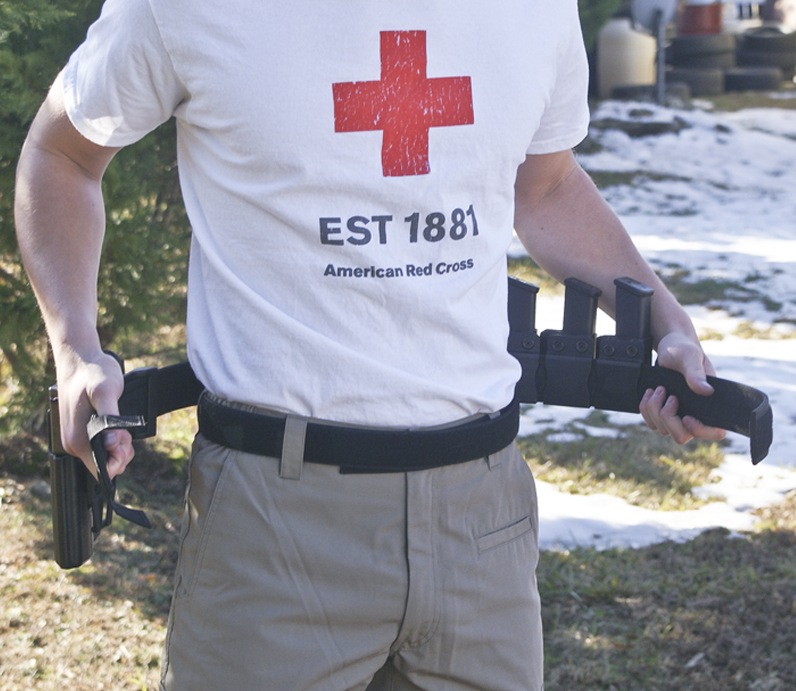 (Please note that the holster pictured above is attached to our Drop Offset- not included in this package.)
Each Custom Holster is made from thicker .093" Kydex/Boltaron to stand up to the elements. Our hardware is made from a combination of Melonite coated chrome Molly steel and Black 316 INOX Stainless Steel hardware. All of our Adjustable Retention Screws come pre-coated in a shock absorbing thread weld to prevent the screws from backing out on you.
Retention is adjustable with a Philip's head screwdriver.
Lifetime Warranty